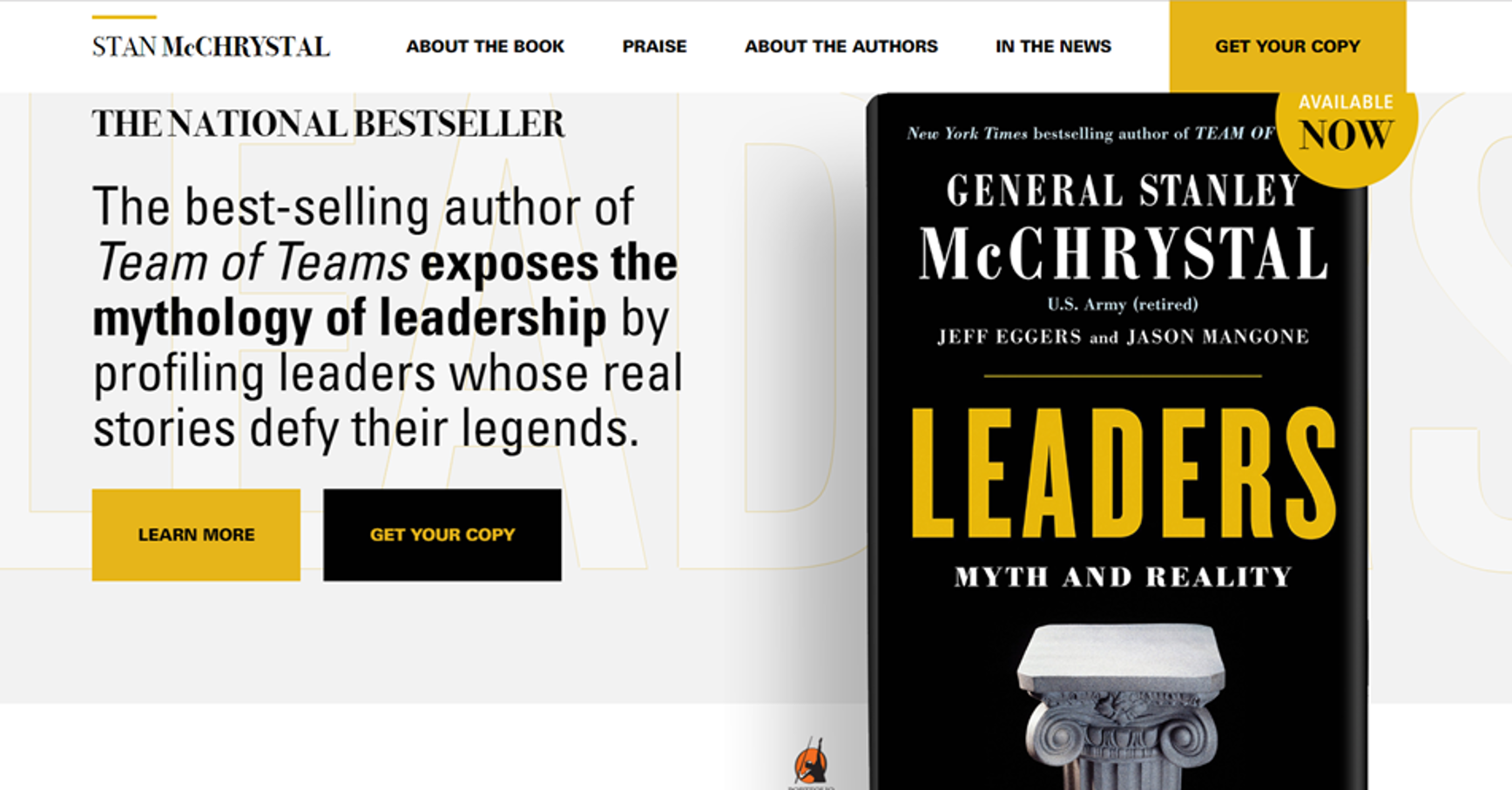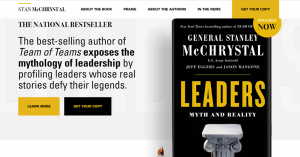 We're excited to announce that Liquidax Senior Advisor and NY Times best selling Author Gen. Stanley McChrystal has released his latest book "Leaders: Myth and Reality".
As quoted from the website www.theleadersbook.com "The best-selling author of Team of Teams exposes the mythology of leadership by profiling leaders whose real stories defy their legends."  General McChrystal partnered with co-authors Jeff Eggers and Jay Mangone to explore what leadership really means, exposing and debunking the many myths that surround the concept of leadership. They focus on thirteen great leaders, showing that the lessons we commonly draw from their lives are seldom the correct ones.
Praise for the book comes from today's leaders including Sheryl Sandberg, Robert M. Gates, Walter Isaacson and others.
The entire team congratulates Gen. McChrystal, Mr. Eggers and Mr. Mangone for the success of the book and urges everyone to pick up a copy.
Stanley McChrystal retired from the U.S. Army as a four-star general after more than thirty-four years of service. His last assignment was as the commander of all American and coalition forces in Afghanistan. He is a senior fellow at Yale University's Jackson Institute for Global Affairs and co-founder of The McChrystal Group, a leadership consulting firm.
Jeff Eggers was formerly a Special Assistant to the President for National Security Affairs and worked at the White House from 2010 through early 2015. He retired from the U.S. Navy in 2013, after serving over 20 years as a combat veteran Navy SEAL. Jeff is a senior fellow at New America, conducting research on the intersection of behavioral science and public policy decision-making and a member of the NationSwell Council, a forum for advancing innovative solutions to the most pressing challenges in America.
Jay Mangone served in the U.S. Marine Corps from 2006 to 2010. Prior to joining McChrystal Group as a Principal Researcher, Jay was a Senior Advisor and Director of Public Private Partnerships for the New York City Department of Veterans' Services, the Chief Operating Officer at Service Year Alliance, the Director of The Franklin Project at the Aspen Institute, and a Research Associate at the Council on Foreign Relations.